Charles Walter Grand Piano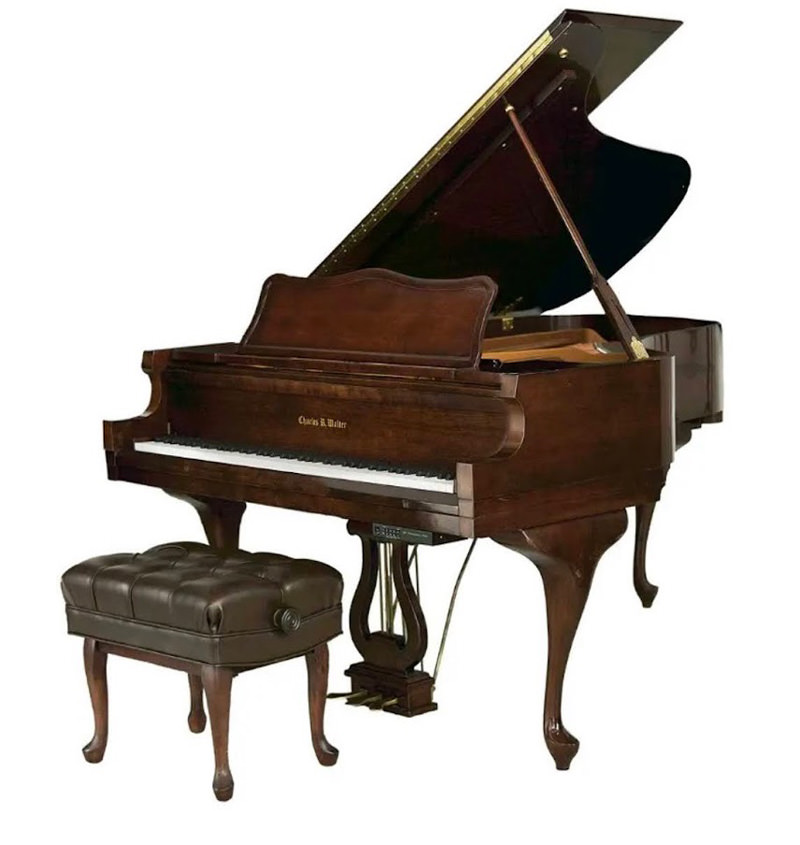 Charles Walter, Chippendale style, Model W190 and SN 524454 from 1998. This darkened satin polished mahogany piano with matching adjustable artist bench was built for precision playing with entertainment in mind.  The piano measures 6'4″ has the unique tone, known only to the American piano makers. Charles Walter Pianos are one of only three American piano makers left in the country still producing pianos in Indiana to this day.  This instrument is a perfect dream piano for the accomplished pianist and has Charles Walters signature inside the piano as well. And as an added feature, the piano also is equipped for the non-pianist, as it has a fully integrated QRS Pianomation 2000C player piano system to provide hours of live piano music with full orchestra and/or vocalist singing along. 
Text or call Andrew at 937.825.0926 to schedule a time to try out this gem. 
PRICE: $21,500 (compared to new MSRP of $97,800)