Lessons | Welcome to the studio!
Our commitment is to inspire people of all ages and skill levels to learn more about music through our piano lessons.
We aspire to help every student to achieve their individual goals through our lessons. Whether you are a beginner or advanced pianist, we can motivate you to succeed at a higher skill level. We welcome any age students, encouraging young musicians as well as adults of all backgrounds to excel on this beautiful instrument. Our lessons of 30, 45 or 60 minutes each focus on classical studies; however we are trained and well versed in jazz and popular tunes as well. Our teaching style concentrates on performance yet integrates music theory along with sight reading and aural skills ("playing by ear") to produce exceptionally well-rounded musicians. Hohman Piano Services additionally offers lesson books for sale right at the studio or on our "Lesson Books" page for your added convenience. We find it crucial to allow lessons to change based on age, skill and interest while monitoring progress on a weekly basis to secure your investment.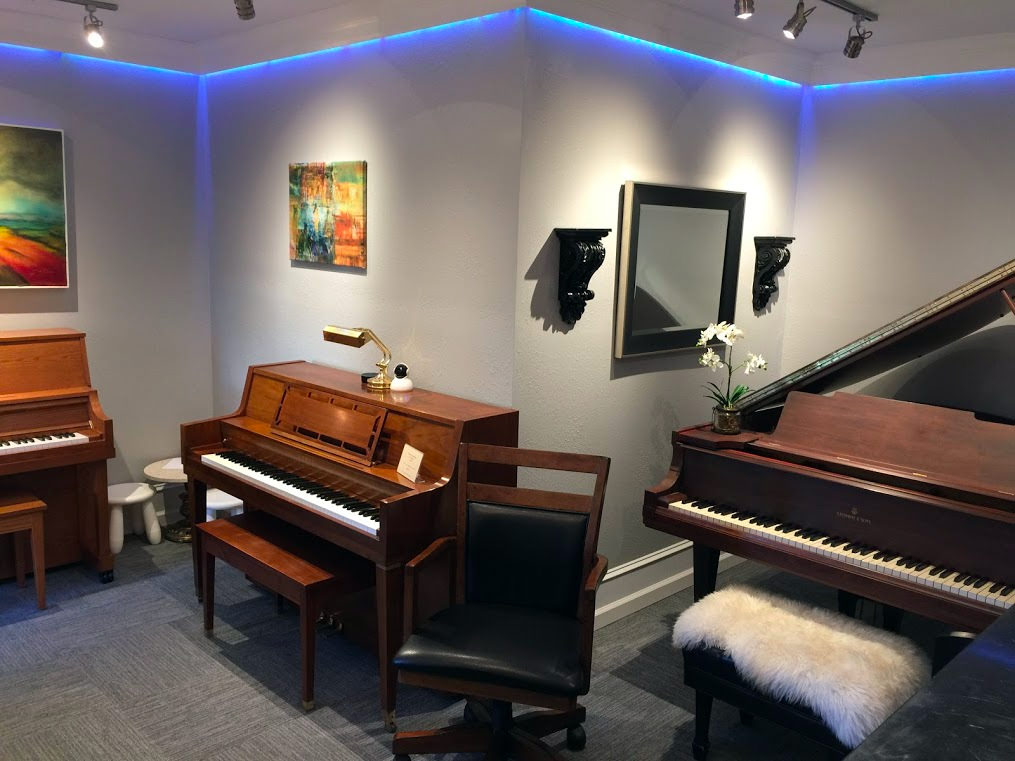 About the Venue
Our lessons take place in a devoted space within our home.  The studio features a high ceiling and a beautiful street view.  Our main piano for lessons may vary weekly to allow students to adapt to different pianos, as many professional pianists are trained. Benches are provided for families who choose to observe the music lessons, which we highly encourage but do not require. The studio also has a small nook and crayons with paper for which to help occupy siblings.